Yoga Hot Deal SAVY Year Card – 2013
OFFERING A YOGA HOT DEAL
A YEAR OF SAVY YOGA CLASSES IN LONDON 
AT LESS THAN $1 PER DAY!
BE SAVVY WITH SAVY YOGA! GET
YOUR SAVY YOGA YEAR CARD-2013 TODAY FOR $299 ONLY! *
(*Conditions Apply)
& ENJOY YOGA FOR FULL YEAR 2013 AT LESS THAN $1 PER DAY!!!
1Class/ week OR 52 Classes in 2013
AND ENJOY HANDSOME DISCOUNTS ON OTHER SERVICES TOO! AUTHENTIC, SAFE SAVY YOGA FOR A HEALTHIER, HAPPIER YOU!
SAVY Style of classical traditional Ashtanaga and Vinyasa yoga is a comprehensive system of personal development, encompassing the mind, body and spirit in the most wonderful and amazing way. SAVY Yoga routines include most elements of Yoga : asanas (postures), pranayama (breathing exercises), pratyahara (withdrawal), AUM or Primordial Sound chanting and meditation, self-marma point massage and a lot more, all packed in a 60 minute yoga class! SAVY Yoga is the most complete, healthful and safe yoga routine on this planet! This is THE YOGA FOR EVERYONE! 
At SAVY Studio, we offer many different routines to suit personal preferences and requirements of different individuals. But to keep it safe for everyone, we always prefer to start from the basics. In the First Free class, you will be informed about different programs and services available at SAVY, you will be given some tips for yoga, what precautions you should take, what you need to bring to a yoga class, and you  will be introduced to the 12 most important postures (asanas), basic breathing techniques and relaxation techniques. You can also learn the principle benefits of each posture and the fundamental principles of yoga by joining us at our studio.
SAVY YOGA IS ALL ABOUT HOW TO ACHIEVE THE ULTIMATE COMPLETE HEALTH – IN BODY, MIND & SPIRIT!
Meet truly traditional, unadulterated Yoga in its original form, in all its immensity under a team of Registered, qualified, talented, able and passionate yoga teachers! This card is valid for full Year 2013!
GET YOUR YOGA HOT DEAL NOW AND ENJOY NEW SAVY YOGA ROUTINES FOR FULL 2013!
Please scan QR Code to purchase SAVY Yoga Year Card 2013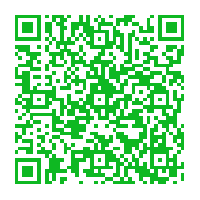 Or click

here

to purchase.